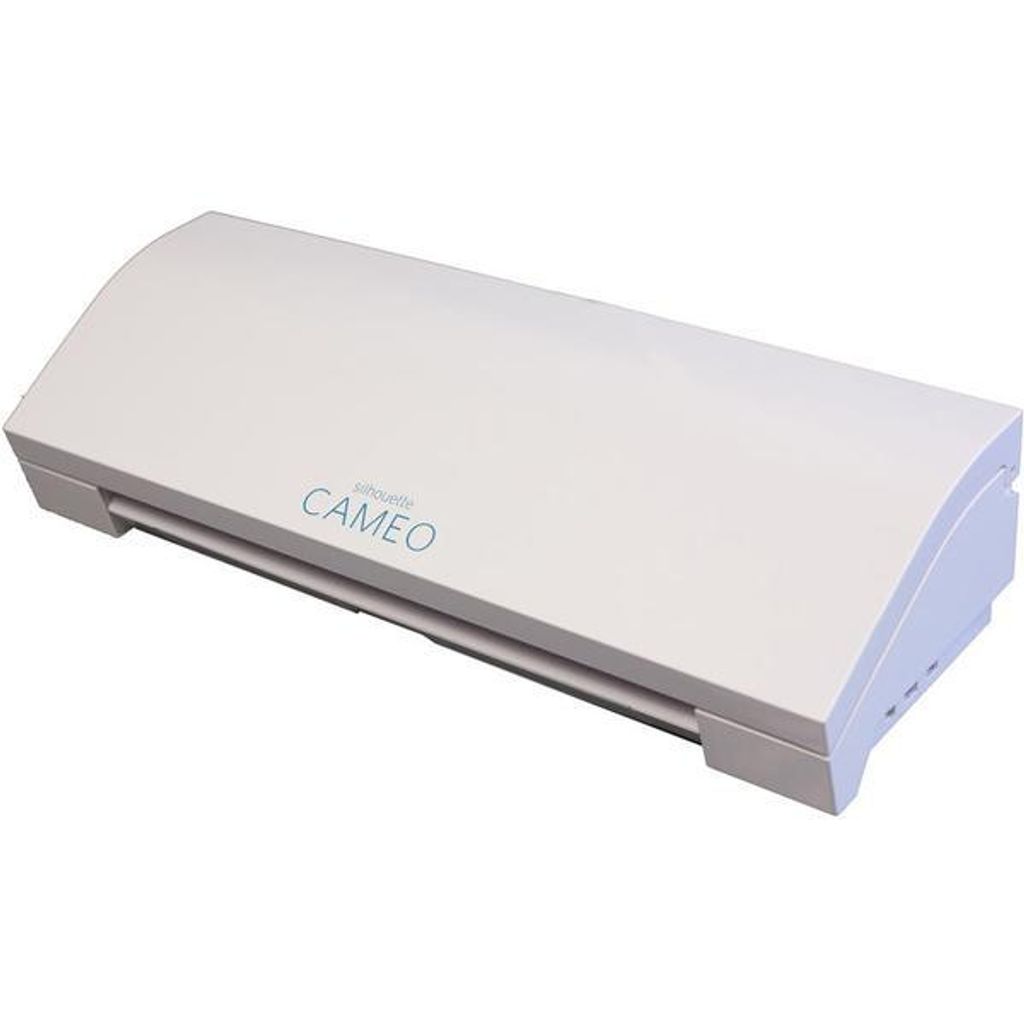 Description
The Silhouette CAMEO® is the ultimate DIY machine. It uses a small blade to cut over 100 materials, including paper, cardstock, vinyl, and fabric up to 12 in. wide. The CAMEO has the ability to register and cut printed materials and is PixScan™ compatible. What does this mean for you? It is our machine that has the largest cutting space and is most versatile in the materials it can cut.
The Silhouette CAMEO® 3 has all of the same capabilities as the previous versions along with some added features. This CAMEO features a dual-carriage so you can use two tools at once, and it features Bluetooth® technology (US, Canada, EU only.) To top it all off, the CAMEO 3 is compatible with Silhouette's new AutoBlade.
What's in the box
Silhouette CAMEO® 3
1 x 12-inch Cutting Mat
1 x AutoBlade
1 x Crosscutter
1 x Power cable/USB cable
Silhouette Studio® software (download)
100 exclusive designs (download)
1-month Design Store subscription
Additional Information for Training
Training is available on a monthly basis. Please email us at [email protected] or leave a comment in our Contact Us page if you would like to attend the training.
What to bring for training:
Thank you and see you in class 😊😊😊